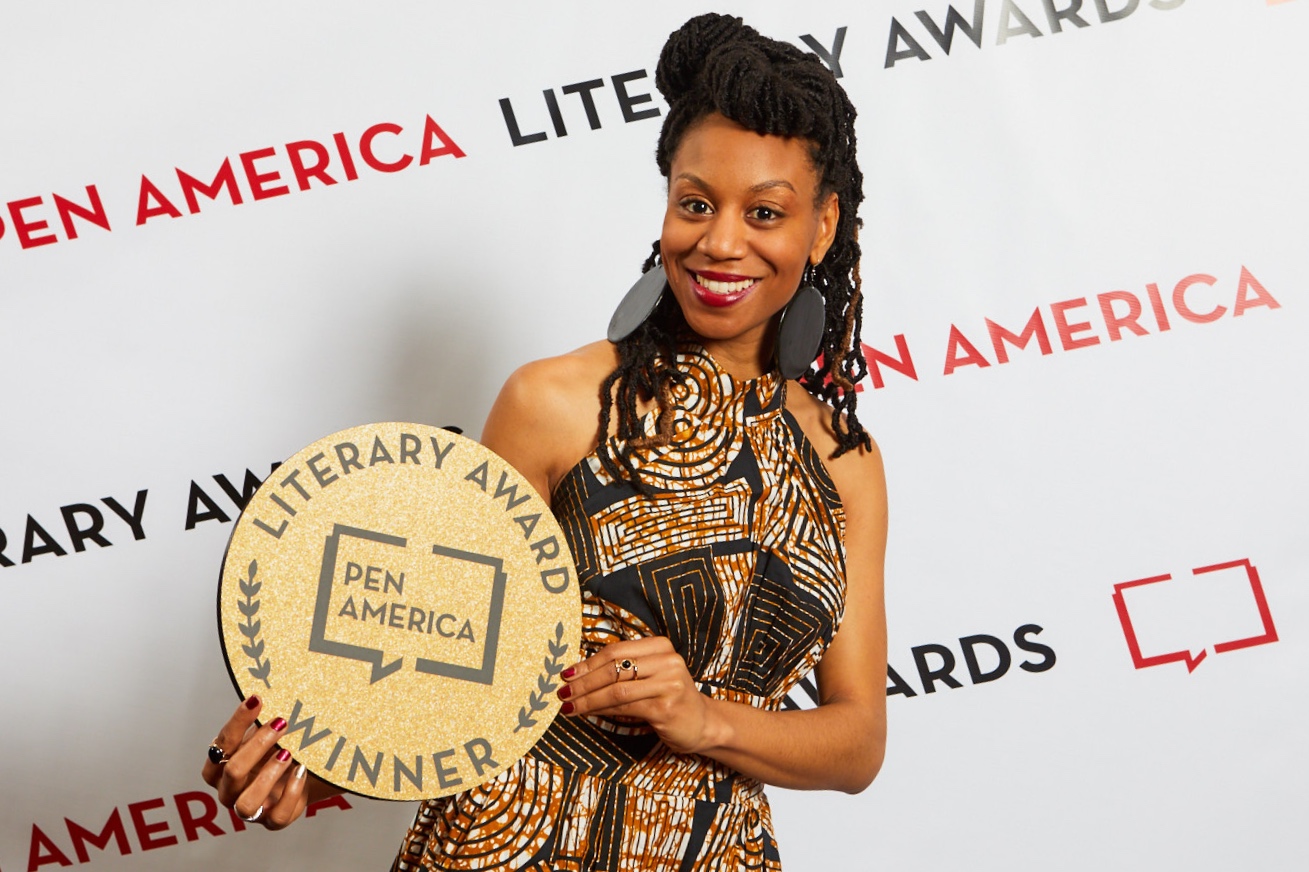 2019 PEN/Phyllis Naylor Working Writer Fellowship Recipient
Womb Talk (work-in-progress)
Publications
"Performing the Neurotic: Memory and Archive-Making in the Space of the Slave Ship in Rivers Solomon's An Unkindness of Ghosts" (forthcoming in Vol. 2 of Comparative Literary History of Modern Slavery)
(Academic Essay: slavery studies, memory studies, gender studies)
"When the Bones Begin to Speak" (November 2019; KWELI Journal)
(Short Story: contemporary fiction)
"Chained to Hope" (2018; RSA Journal, the official journal of AISNA - the Italian Association of North American Studies)
(Short Story: contemporary fiction)
Good Fortune (2010; Simon&Schuster)
(Debut Novel: historical fiction)
Family Pictures: Poems and Photographs Celebrating Our Loved Ones (2007; Capital BookFest Books)
(Poetry)
Upcoming
Expendability
(Novella: Speculative Fiction)
In a not-so-distant future, a wave of government and police brutality against people of color spur on the end of one world and the beginning of a new one. These "Expendables" as the government calls this targeted group (referencing slaves who were dumped over ships during the middle passage) have been injected with a special substance mined from the Earth, then shipped through an underwater portal to an unexplored place when dangerous half-living beings called "Ex-esses" begin to develop in their wounds. The novella follows the story of Genami, a musician and Expendable on a quest with his Ex-es to locate his estranged daughter. Caught between the intentions of other Expendables living on the planet and his unrequited love for the head-strong, militarized creatures these Expendables have inadvertently created, Genami finds his way back to his troubling past – on a journey he never anticipated.
Womb Talk
(Novel: Young Adult, Contemporary with elements of historical and speculative fiction)
An epistolary YA novel sprinkled with historical and speculative elements, this work deals with current social questions including abortion, the loose definitions around "rape," sexual fluidity, mental health in communities of color, oral traditions and nonsecular knowledge traced back to slavery, and what it means for a teenager to navigate them.
"The Sugar Wars"
(Short Story: Speculative Fiction)
Noni is a 2016 graduate of Voices of Our Nation (VONA).
Her writing is represented by Rubin Pfeffer Content, LLC.